OG & LDN UTD join forces on VALORANT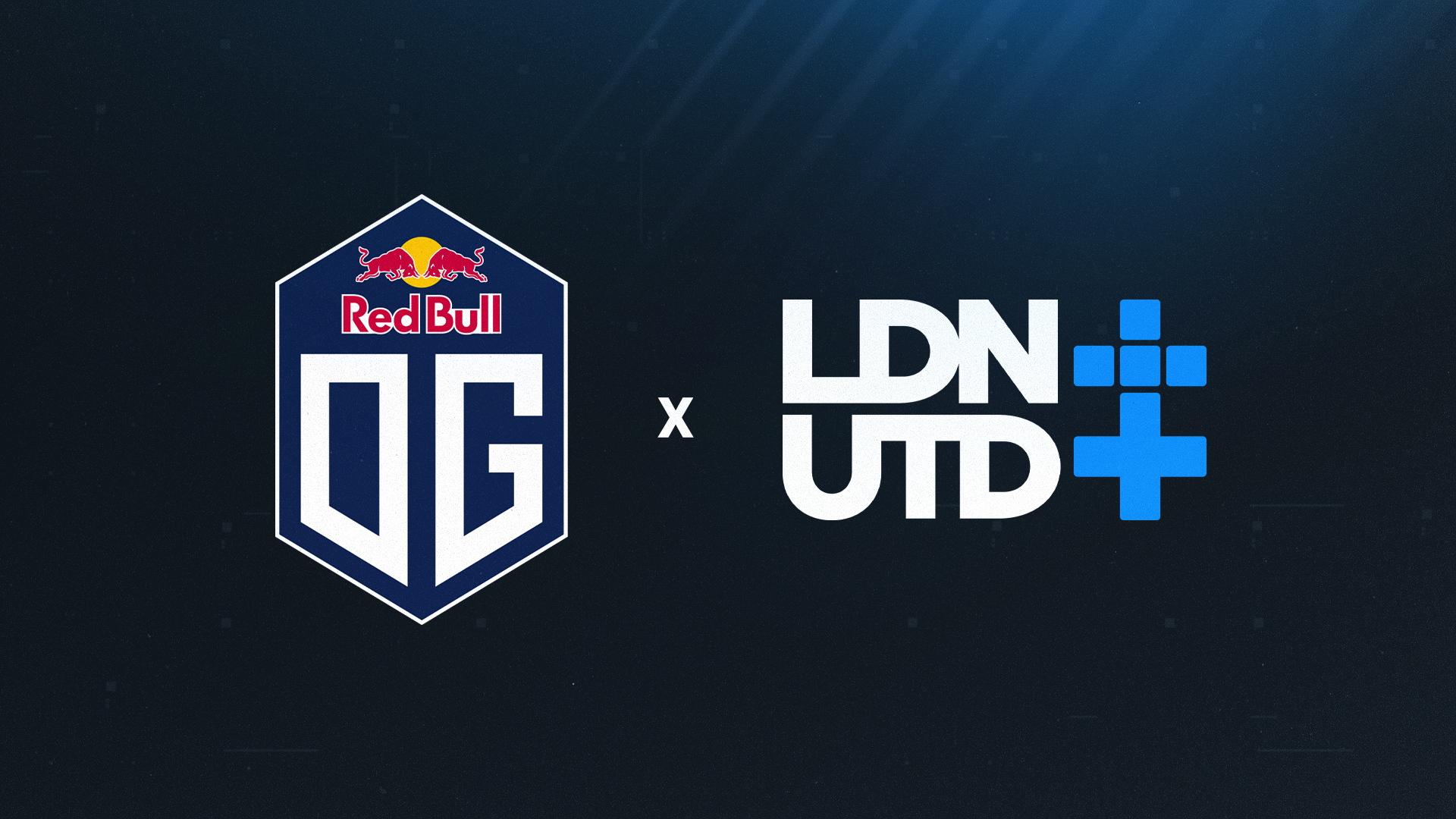 Today, legendary Dota 2 and esport brand OG Esports (OG) and purpose driven organisation LDN UTD announce the beginning of a strategic and exciting partnership which will see the current LDN UTD Valorant team rebranded to OG LDN UTD.
Having retained its VCT status, the OG LDN UTD team will subsequently be competing in the upcoming VCT Challengers Stage from May 13 with all players wearing co-branded OG LDN UTD jerseys to represent this new partnership.
Through this unique partnership, both organisations will provide world class support, including regular high end bootcamps and other performance services to the players, whilst also focus on community growth and joint events, with some taking place at LDN UTD's Centre Of Excellence in Camden Town, London.
The Roster will continue to be comprised of the existing LDN UTD roster
Ričardas "Boo" Lukaševičius (IGL)
Lukas "feqew" Petrauskas (Main Duelist)
Tomas "Destrian" Linikas (Initiator)
Michał "MOLSI" Łącki (Initiator)
Tautvydas "hype" Paldavicius (Sentinel) on transfer from Alliance.

—

Tommaso "joYnt" Gavioli (coach)
Tyler "Bambino" Jay (assistant coach)
Day to day operations will continue to be under the auspices of LDN UTD, and in particular Head of Esports Ali "Rezi" Rashid, alongside OG's Head of Esports, Mike Schwartz.
JMR Luna, CEO of OG Esports: "Very rarely do we have a chance to work with another value driven company and in LDN UTD we have found a perfect match. We love their community driven initiatives and what they are building, so when we all sat down together and spoke, we became very excited about this adventure together. We think they have done a very good job building and nurturing this project and we hope we can contribute to its success this new season ????"
Oliver Weingarten, Founder and CEO, LDN UTD: "OG's reputation in esports is well earned and highly respected, and through this unique partnership we will be able to continue to support our existing Valorant team and give them the best chance of pursuing success and fulfilling their ambition. We look forward to working closely with OG to grow the community and host engaging, joint events with them in London that further our ethos."
Connor Ball, Co-Owner of LDN UTD: "I'm so excited for LDN UTD to work with an organisation that aligns with our values, to enhance our Valorant competitiveness, and I've no doubt alongside Johan, Seb, JMR and the OG team we are going to create some great content that the community will love."
OG will continue to support and operate its current Regional League France team until the end of the season.
About LDN UTD:
LDN UTD website – https://www.ldnutd.gg
LDN UTD unites professional esports and grassroots gaming with healthy lifestyle and social issues. We have previously held campaigns addressing racism and diversity, knife crime, nutrition, mental and physical health, and education, partnering with stakeholders including the Mayor of London, and Rio Ferdinand Foundation. Our verticals provide opportunity and accessibility for grassroots gamers to represent LDN UTD as well as working with the community to showcase esports can be a force for good. Our UTD EDN (education) initiative increases opportunities for young talent to develop the necessary skills to enter and work in our sector, and participants undertake a mix of workshop based learning and work experience in our purpose driven Centre Of Excellence in Camden, London.