OG Esports and Valdemar "valde" Bjørn Vangså have mutually agreed to explore options.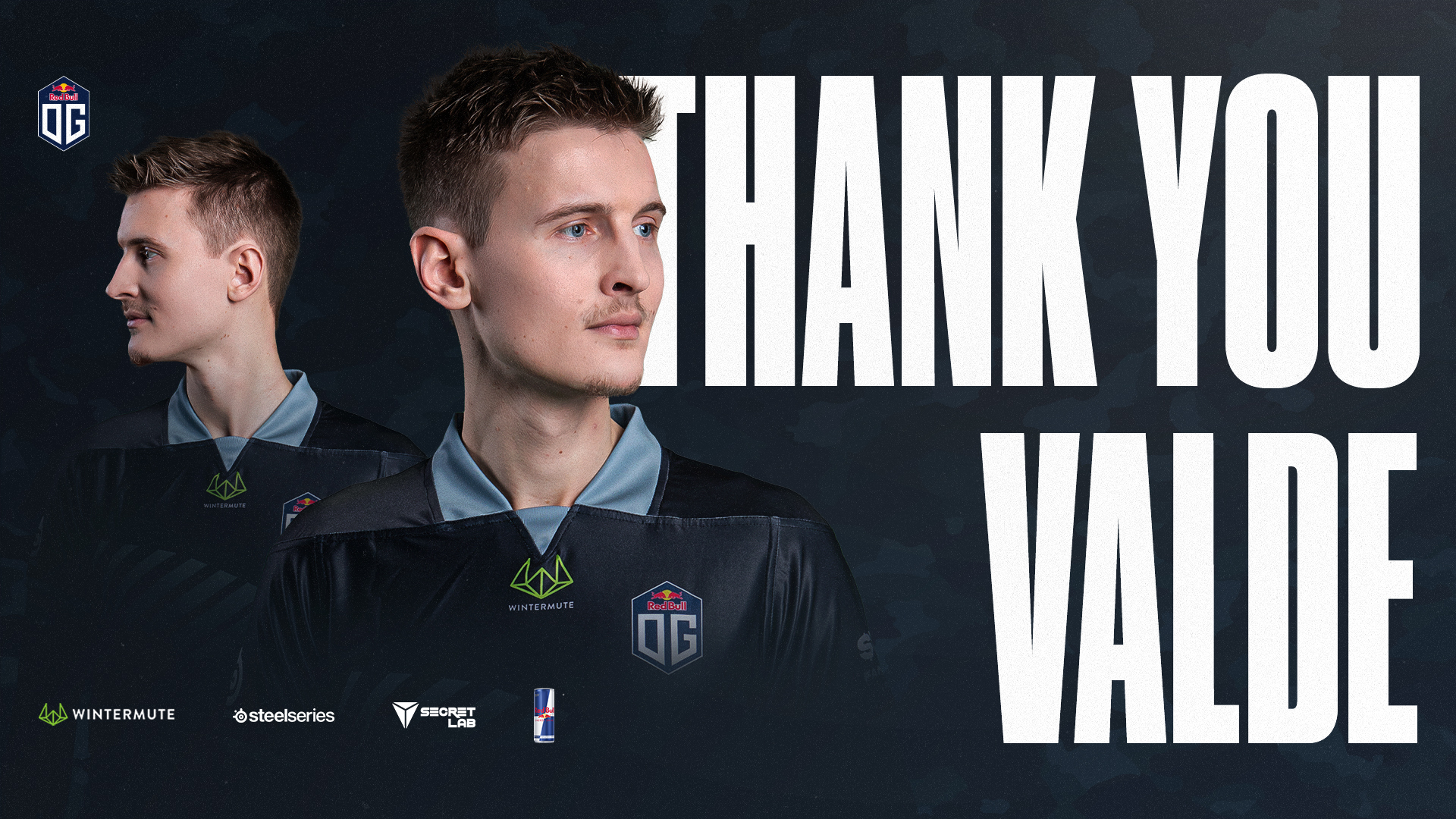 2019, December 4th, OG Esports announced its entry into CSGO with valde as one of the original founding members. After a two and a half year adventure and a lot of great memories, our journey with valde comes to an end.
After the disappointing results of the Major Qualification, the team got together, and had an honest discussion. First and foremost, where are we as a team? Is everyone's commitment to each other strong? Following the talk, we sat down with valde, and it was clear that both parties were in need of  a change and for a chance for a new adventure. Sometimes even when you try your best, and with the best intentions, the results do not follow the efforts and are  just not there, and even if it hurts, changes might be for the best.
valde will remain  under contract with OG Esportswhile he explores new opportunities and we will continue assisting him while trying to find him a new home
Good luck Valdemar! You will always be part of this family!
"I have been very happy here at OG and appreciate the people and the culture here. But sometimes you grow apart. In this case we're seeing the road to achieve greatness differently and after a very disappointing RMR we have had long talks and have agreed to go our separate ways. Therefore we have agreed that I will step aside, while I spend my focus and energy on finding a new home where I can pursue my immediate ambitions."
Valdemar "valde" Bjørn Vangs
"After once again falling short to qualify for the Major, we all felt that something needed to change. We sat down with the team and then with valde, and we felt that unfortunately our time together had come to an end and that we were both ready for our next adventures.
This was a very hard decision from both sides, but we have a lot to be thankful for. We and I love valde, and he has been one of the cornerstones of our project since we started it. valde is such a loyal guy, a great teammate and has been a close friend to me since I joined OG. I love the kid and I will do all I can do for him. He is a player that any team would be lucky to have on their roster, and I know he will be a force to be reckoned with in his next team."
J.M.R. Luna, OG Esports CEO
You can expect more news to follow so stay tuned as we'll keep you posted on what's next for our pew pew boys!
#DreamOG