OG Esports are delighted to announce that we have formed a new partnership with 1xBET,  who will be an important partner for the future as we continue to grow and enhance our content offering.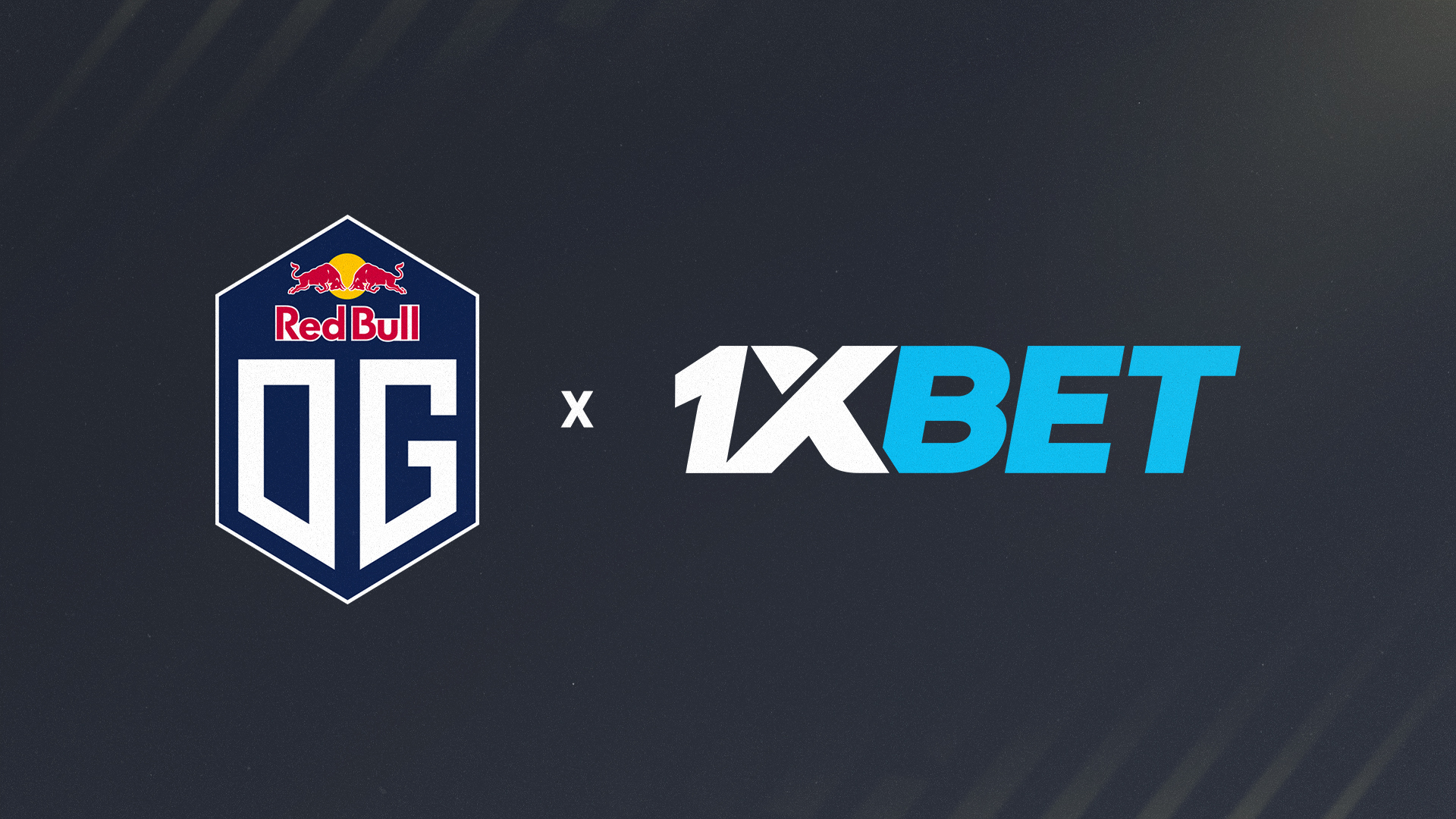 Inaugurated in 2007, 1xBET are one of the leading companies in their sector, and have an impressive history of partnerships across both conventional and electronic sports. We are proud to be the latest club to partner with the company, joining the ranks of Team Spirit, MIBR, Barcelona FC & more.
1xBet not only supports famous teams and tournaments, but also takes an innovative approach, setting trends in the betting industry. 1XBET work with a range of companies to ensure that esports fans are offered the widest possible betting line on various popular disciplines.
For OG more specifically, this is a key partnership to continue to develop high-end video content, such as the Road to The International series, and as part of our agreement we will endeavor to create further content affiliated with the 1xBET brand. We will also proudly wear the 1xBET logo on jerseys and jackets for both the OG Dota 2 and CSGO rosters.
"Just a year after its creation, the organization managed to win The International, won the commitment of hundreds of thousands of fans in all corners of the globe. OG are able to ignite the hearts of fans thanks to bright performances and innovative views on CS:GO and Dota 2.
There is a big adventure ahead and, we are sure, it will be accompanied by resounding victories. With 1xBet, the organization will write a new, exciting chapter of its history, #DreamOG," – Alex Sommers, 1xBet spokesperson
New teams, new players, new partners – 2022 has been a year of new starts for OG, and the future is looking very bright. This is a partnership thinking and focusing on the fans, to bring more ideas, more content and more value, for both our Dota 2 and CSGO fanbases. 
"OG Esport has always been a value driven company, and we want partners that want to support our vision and be part of our Journey. When we met with 1xBET they were very passionate about what we are building and they were very excited about doing cool things together.
Welcome to the family 1xBET!" – JMR Luna, CEO of OG Esports
"Having the opportunity to count with 1xBET on our side is pretty exciting.
As an experienced company in the sports and esports field, we're sure that 1xBET will help us step up, even more, our projects, by not only enabling us with more resources but also with their ideas and expertise.
Promising times lay ahead!" – Romane Sorine, Head of Partnerships for OG Esports
We at OG cannot be more excited for the future, and are incredibly happy to welcome 1xBET to the OG family.
#DreamOG!