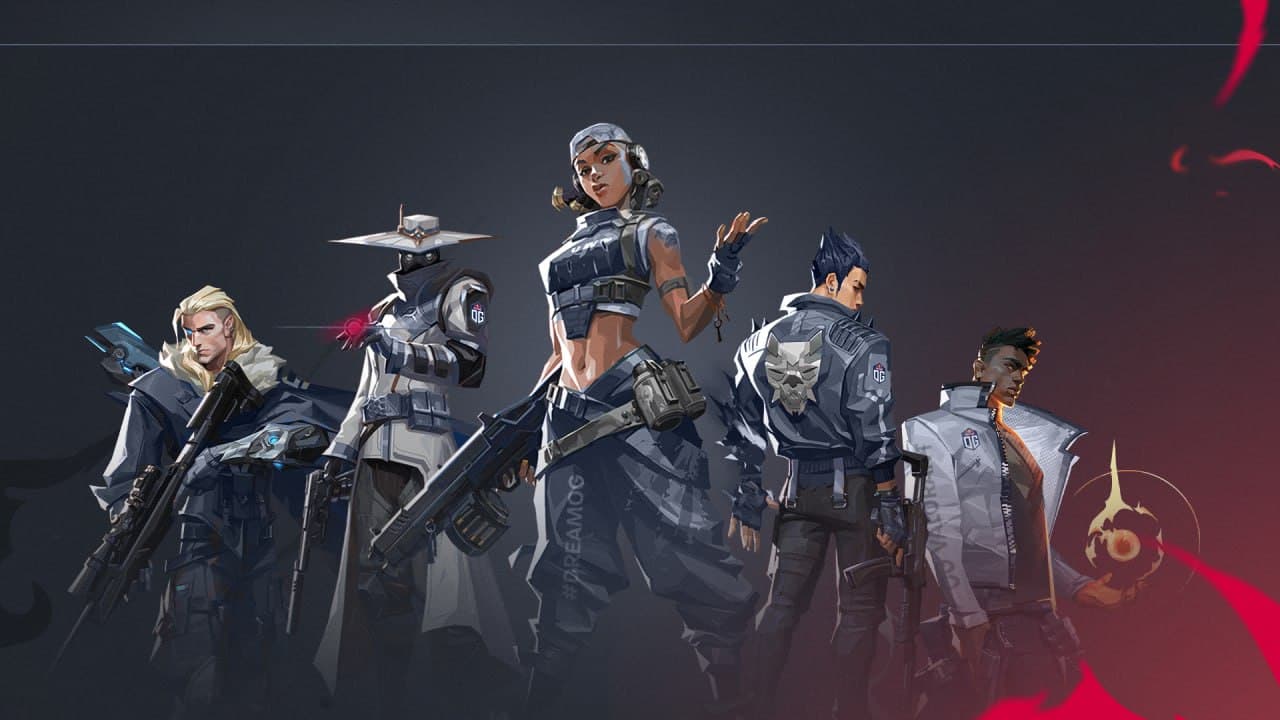 Discovering a new world is an exciting yet a complicated challenge. Ups, downs, failures, mistakes, but always the ambition to progress. When we first set foot on the VALORANT Island, we placed our trust in a promising team that had already impressed many. After several weeks, it became clear that the initial objectives had not been met and that an internal rebuilding was necessary to continue climbing the hierarchy.
Over the past few weeks, we have been focusing on the future of our VALORANT team. After many test sessions with different profiles, we finally managed to put together a brand new promising squad that will proudly represent our colors during Stage 3 of the Valorant Champions Tour.
Before unveiling the new faces of OG VALORANT, we are happy to announce that the founding duo, Benjamin "uNKOE" Chevasson and Kevyn "TviQ" Lindström, will remain at the head of the project and have our full confidence to help the newcomers to reach their full potential.
If you followed the OG VCT Stage 2 adventures, you may have noticed the presence of Harry "DPS" MacGill. Initially temporary, we wanted to continue our collaboration with a player whose qualities in and outside of the game have already more than seduced us.
Esport is a world of opportunities that must be seized at the right time. When the promising HONK team, a regular in the last qualifying rounds, announced its disbandment, we realized the potential that some of the newly available players could bring to our project. Thus, the young 17 year old prospect Nikita "trexx" Cherednichenko appeared as an obvious choice as well as Tomas "Destrian" Linikas. Two youngsters eager to win, nothing better to energize our troops.
We are also honored to welcome former VALORANT European Champion Tanishq "Tanizhq" Sabharwal as our new coach. Knowing that a team needs all the resources possible to evolve and achieve its goals, the former Heretics will be a key asset in our future success. His unparalleled experience at the highest continental level will take us to the next level and we look forward to learning from him in the upcoming future.
Benjamin "uNKOE" Chevasson:
"I'm thrilled to have DPS, Destrian, and trexx joining this team! They are three exceptional players who complete the criteria that TviQ and I wanted for this project. I have no doubt we will do great things together and represent OG the best we can."
Tanishq "Tanizhq" Sabharwal (OG VALORANT coach):
"I'm super happy to not only be joining but helping to shape the new (and hopefully improved) iteration of OG Valorant. TviQ was on my initial team from the first week of Valorant Beta, and I am very excited to be able to properly work with him again after a whole year. I feel with this roster of both experienced players as well as younger talents we can go far in VCT Stage 3 and hopefully qualify to the Berlin Masters."
Tomas "Destrian" Linikas:
"I'm more than happy to become a part of the OG Valorant family! I believe this team has a lot of potential, so the only thing left now is to grind and prove it to everyone. See you on the server!"
Harry "DPS" MacGill:
"I am grateful to be given the opportunity to play under such a prestigious organisation and to be part of a welcoming family. It's been fun for me playing under players with a lot of competitive experience and accomplishments, such as uNKOE and TviQ. I will make sure to give my best efforts at every stage, and I hope we can do great things as a team."
OG VALORANT is now:
Kevyn "TviQ" Lindström
Benjamin "uNKOE" Chevasson
Harry "DPS" MacGill
Nikita "trexx" Cherednichenko
Tomas "Destrian" Linikas
Tanishq "Tanizhq" Sabharwal (coach)
#DreamOG