Building a new roster always implies challenges, but we did it. Together. Monkey business rules !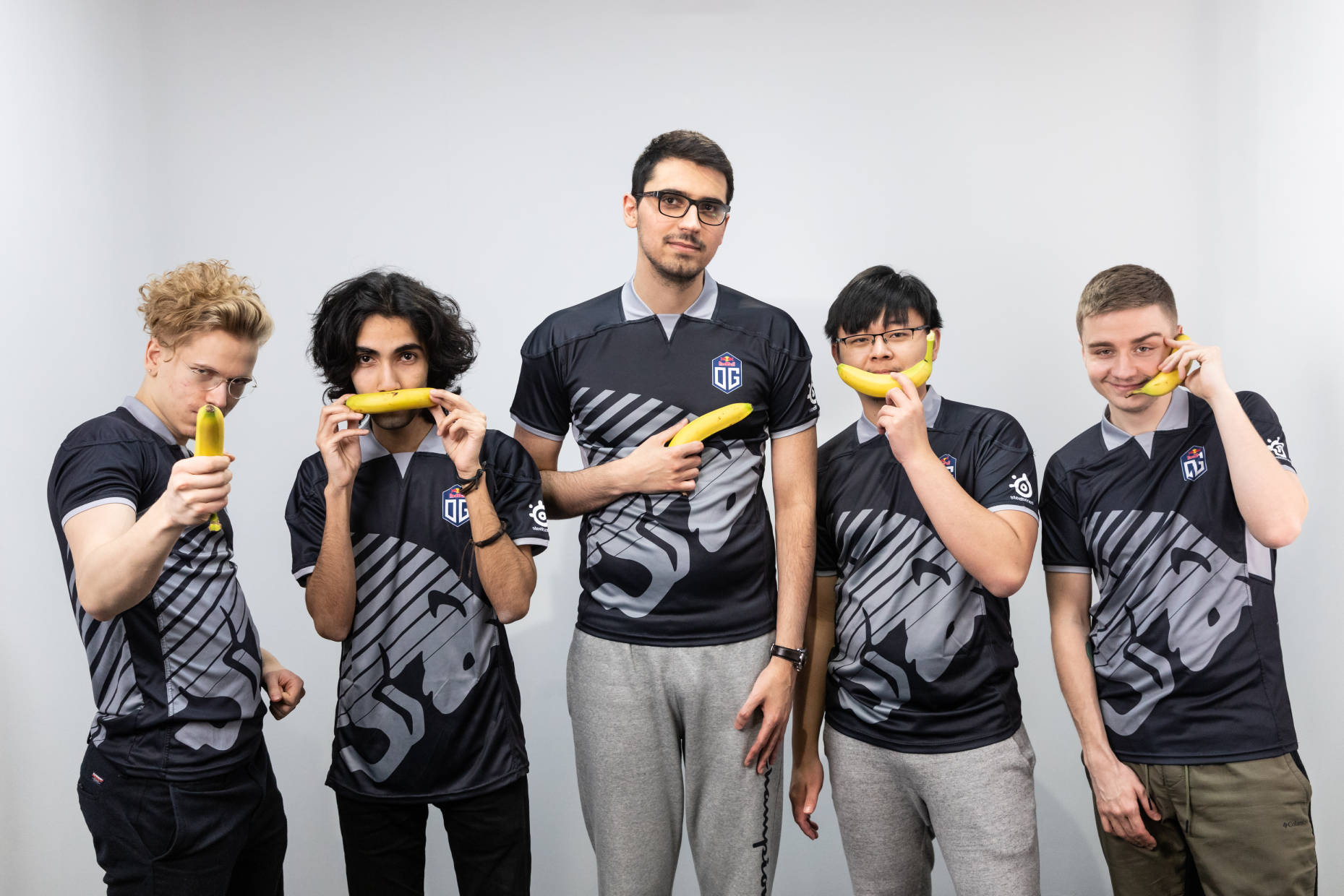 You're never guaranteed that everything will work smoothly from the start, adapting to new personalities and building synergies together is always something that takes time and dedication. Even though we still have a lot of room to improve as a team and as people because that's what it's all about, our flowers still managed to qualify to the ESL One Los Angeles through the EU qualifier bloodbath, dropping only one game to Team Liquid in the process. And we couldn't be prouder of our boys.
All the players said that this team clicked quite easily, everyone starting to have the same idea of how they want to play Dota 2 right now.
According to Saksa, our new position four player, they started clicking during the first games they played together, understood how they should play the game.
Theywere on the same page quite easily, even though there's always room for improvement. To him, hey did pretty good at implementing the things they tried in scrims in their games. 
As for king Sumail, he's super hyped to play with these guys. There's already a really good chemistry. According to him, everyone's getting along really nice, and they all feel comfortable together. 
If losing only one game in a qualifiers as a new roster already is an amazing accomplishment in itself, the boys are more than ready to keep playing, and most importantly keep improving.
After all, Dota is all about adapting and communication, and so is being in a team. We're striving to play in Los Angeles and keep offering more great Dota 2 to our sunflowers.
Now we think it's safe to say that these ESL One Los Angeles European qualifiers were no walk in a park, to say the least. Three of the top ten DPC ranked teams amongst the challengers, familiar faces as well. Everyone came to perform, and so did we. BigDaddy said it felt like it was the easiest qualifier he's personally played in so far. "Weird feeling, but it's always relieving to survive the bloodbath as well. " Sumail also mentioned that the EU qualifiers (or the oopens at least) definitely were way easier than expected to him, coming from the NA region. 
Our roster adapted really well and fast enough to this 7.23 Dota 2, showing some classical "in your face" OG, even pulling some cheesy strats like an offlane Bounty Hunter from MidOne, who's been adapting to his new role smoothly. When we asked him, he said that he feels like he's adapting to position 3 to a pretty good pace. Ceb being around  a lot and showing him things also helped him a lot for sure. He stated that he will give his best to keep improving but feels like he's starting to have a pretty good idea of what offlane is right now. 
As for Saksa, to him it was a pretty tough qualifier but he's really happy to finally be able to play in big Valve events with these guys. He thinks they did really well.
We figured uniting five of the most agressive players at their respective positions would be quite a safe bet, but we were yet to discover how much fun that would also be. After all, OG's Dota is all about having fun and trusting each other. Worked pretty well for us so far, ha ?
As for the other teams, it's always a treat for us to play in such a competitive environment. The EU region never disappoints when it comes to providing extremely challenging Dota 2 and creating new revalries. A lot of friendly familiar faces there as well, playing against all these guys always is a great excuse to learn and grow as a team.
As always, we couldn't help but meme a little bit as well during the quals (sorry, not sorry), Saksa and his Agressive Mode position 4 mutual Ilya "Lil" Ilyuk had a little fun of their own, teasing each other friendly in all chat during our series. Notail stated that they had really funny games against Aggressive Mode, because it's always interesting to play when there's some history behind, it adds to the win or the loss for sure. "Lul"
No hard feelings boys, always a great pleasure to play against challenging opponents like them.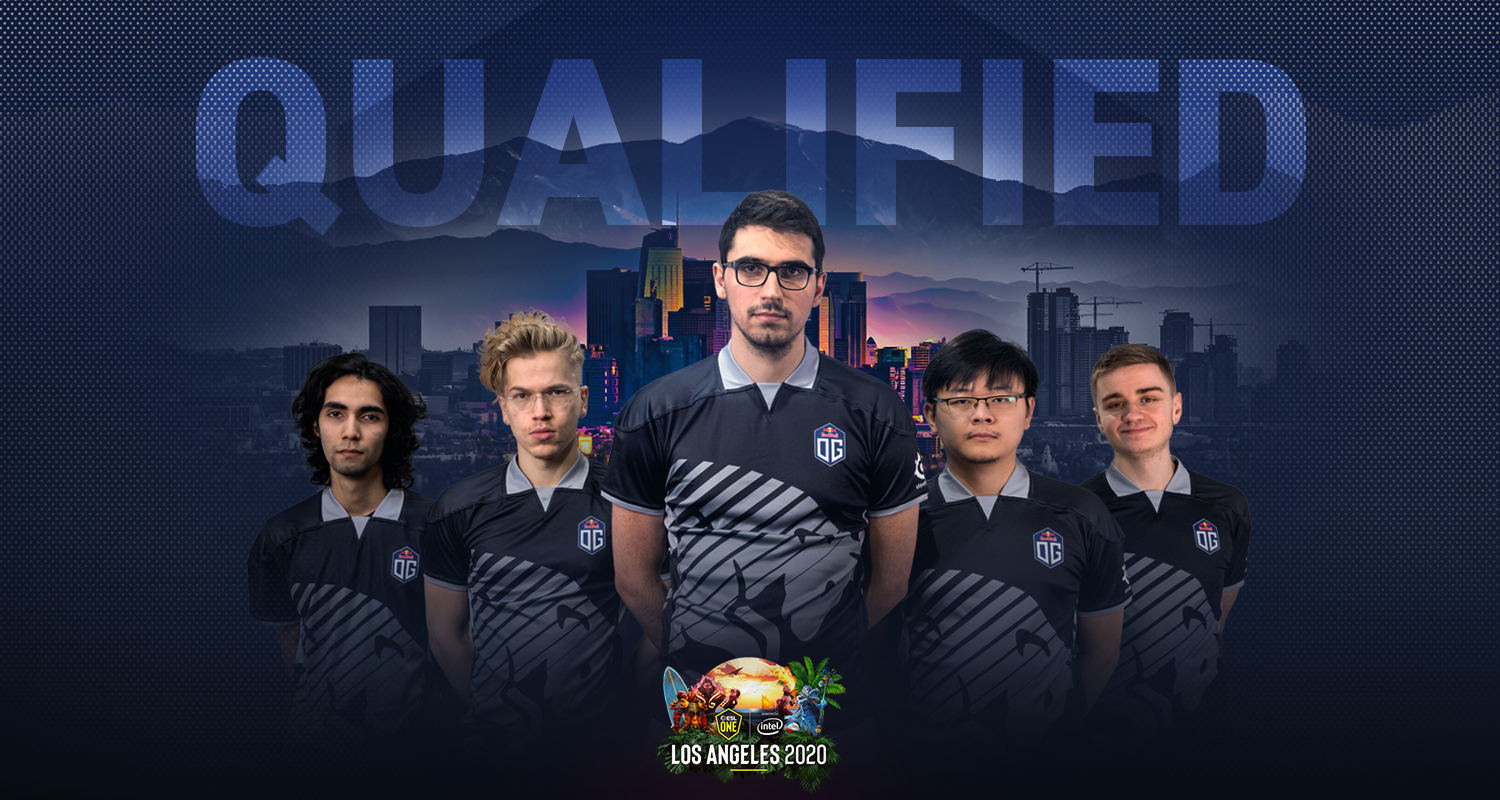 To our boys, our biggest opponent right now would be the EU titan Team Secret. Nothing surprising there, as they've been one of the most impressive teams for quite a while now. N0tail stated that he'd really want to play Secret, who seems like the best competition to him so far. He's starving to play in LANS against them. As for Saksa, he would have loved to play some chinese teams like VG, but would like to play Secret the most, because that would probably be some really good Dota to play. 
Make sure to tune in bewteen March 15th and 22nd, as we and the 15 other qualified teams from Starladder Minor will battle it out at Shrine Auditorium in Los Angeles, California.
We will need our support OGs, so let your best memes out and stay connected to our social medias as always.
Thanks for providing us such an amazing support along the way. We love you.????
Cheers !