OG is proud to announce its brand new partnership with Fun88, leading betting operator in Asia.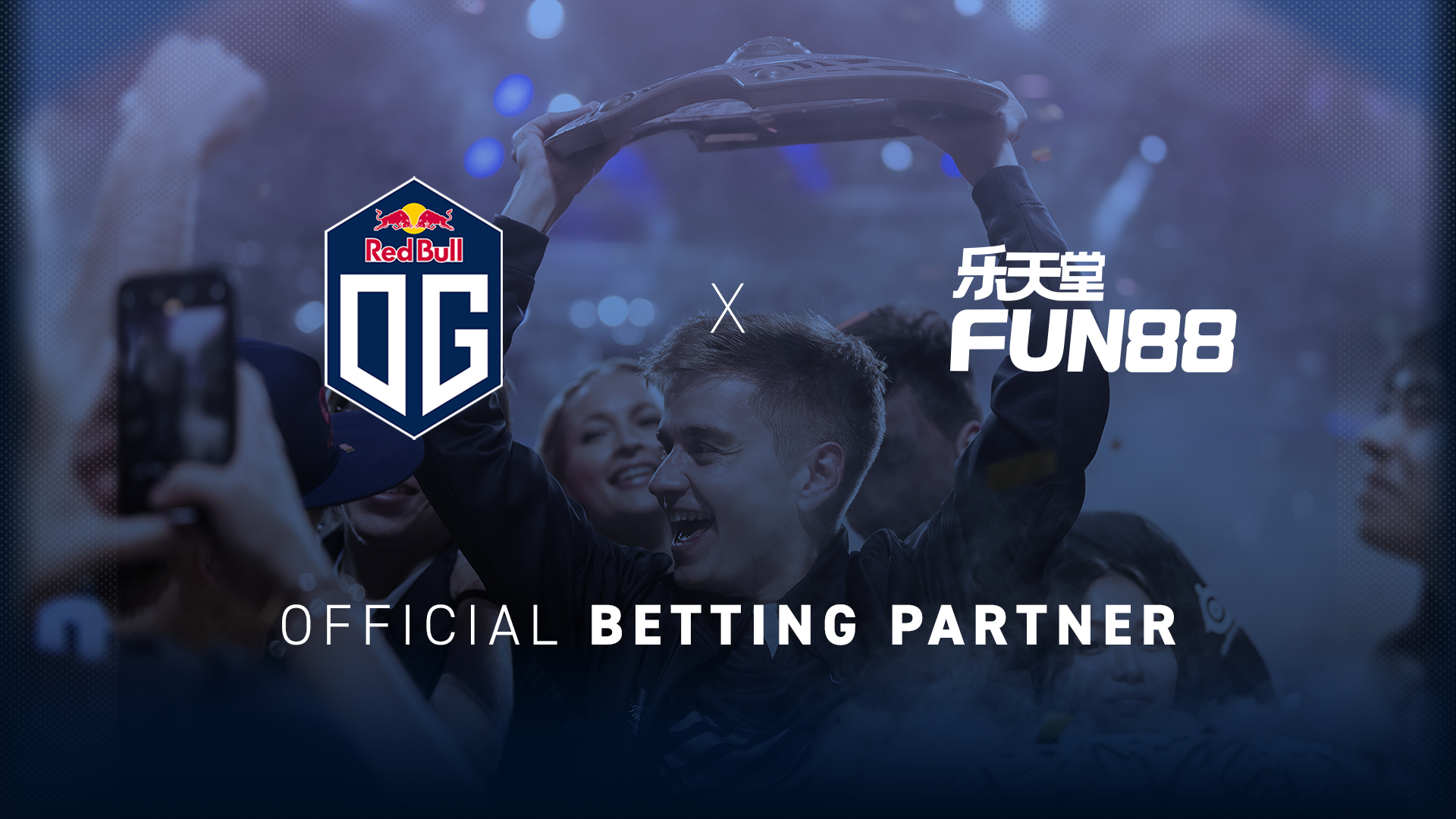 When our Dota 2 team lifted up their back to back Aegis, in what is still considered by many as the most fantastic Cinderella story in the history of esports, many fans felt the same butterflies than football lovers when their national team gets crowned World Champions. At the end of the day, no matter the game, it's the moments of emotions generated that carve these everlasting memories.

Betting has taken a huge part in our ecosystem, allowing fans to engage even closer with their favorite teams and feel linked to them as it already does in the sports world. 
FUN88 was founded in 2009 and has since then offered the possibility for the fans to bet on the largest set of leagues and matches in both sports and esports. 
The upcoming years look very promising with 2021 already breaking new records. As we are striving to continue our success story and cement our legacy, this multi-year collaboration aims to strengthen our leading position in the Dota 2 scene. 
OG and FUN88 will work hand in hand to build an environment where fans can actively participate in shaping our future and the future of Dota 2 as a whole. 
"The OG Esports Dota 2 legacy is built on the values of Friendship, Trust, and Competitive Excellence. We are thrilled to welcomeFun88 to both esports and the OG Family. This signifies a great tie-up between the market leading online gaming brand and the TI back-to-back champions."
"Similar to our company's belief 'Dream OG', FUN88's brand slogan 'Live Your Dream' represents the same idea that we are committed to partner together to ignite world-wide Dota 2 players and fans' passion and excitement to pursue their dreams." JMR Luna, CEO of OG esports 
A spokesperson from FUN88 also shared his statement: "FUN88 is delighted to team up with OG's elite Dota 2 roster, which embraces the same core values and commitment to excellence as Fun88. We believe in partnerships that can boost and leverage esports' growing appeal across emerging markets – and this partnership will deliver that message across the world. Esports represents a thriving trend in many of our target territories and we hope that we can grow our influence in these markets via this long-term association."
"We have an unswerving desire to develop premium esports content. Now we are working alongside the most engaging team in the entire esports ecosystem, we want to offer customers fresh and progressive ways to interact with the games they love."
We at OG are very excited to see what this international partnership will bring to our community and are very pleased to welcome FUN88 to the OG esports family.
#DreamOG