valde x SteelSeries talk about aiming and using the appropriate gear in SteelSeries' StealTheHighScoreSeries.????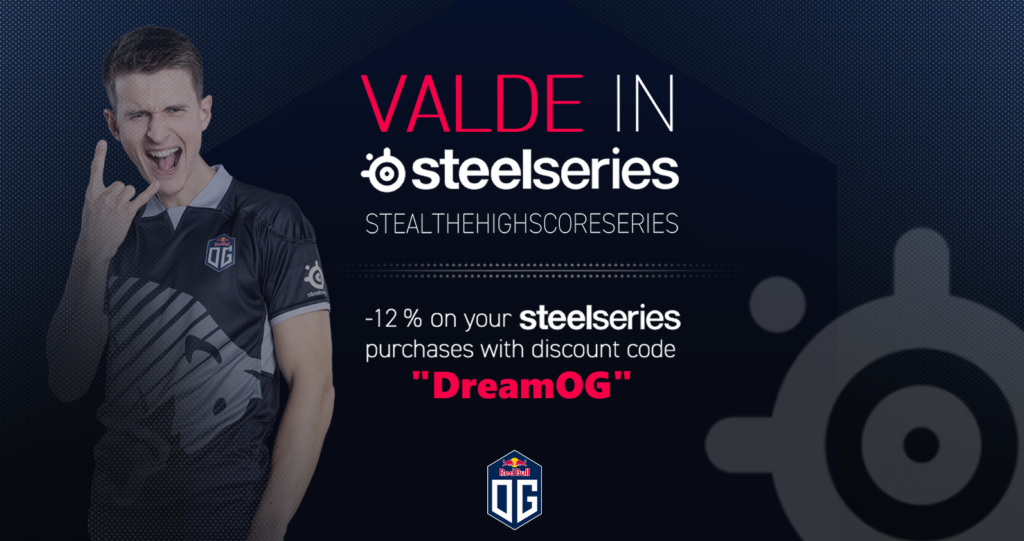 As you OGs know, being a god aimer in CS:GO is far from being vacation. It's no secret that valde's dedication and hard work led him to become one of the most precise and deadly player out there. He showed us what he's capable of in yesterday's series against BIG in IEM New York 2020.
But being a champion also requires choosing and using the best gear. valde and SteelSeries team up to tell you more about players' point of view on precision, speed, and tools.
In the first episode of StealTheHighScoreSeries, he tells you more about his experience, a few anecdotes about his CS:GO player career, and even ( surprisingly) claims  the highest score at SteelSeries' aim trainer.
If you want to try to challenge valde's score at SteelSeries' trainer and possibly win a Rival 3 Wireless mouse for doing so, that'll be right over here : http://steelseri.es/gikxh
Can you beat Valdemar's unforgiving reflexes ?????
Don't forget that you can also grab your own sweet SteelSeries gear by using our 12% off promo-code : "DreamOG" on their website ????