We might be in troubled times OGs, but esports will prevail !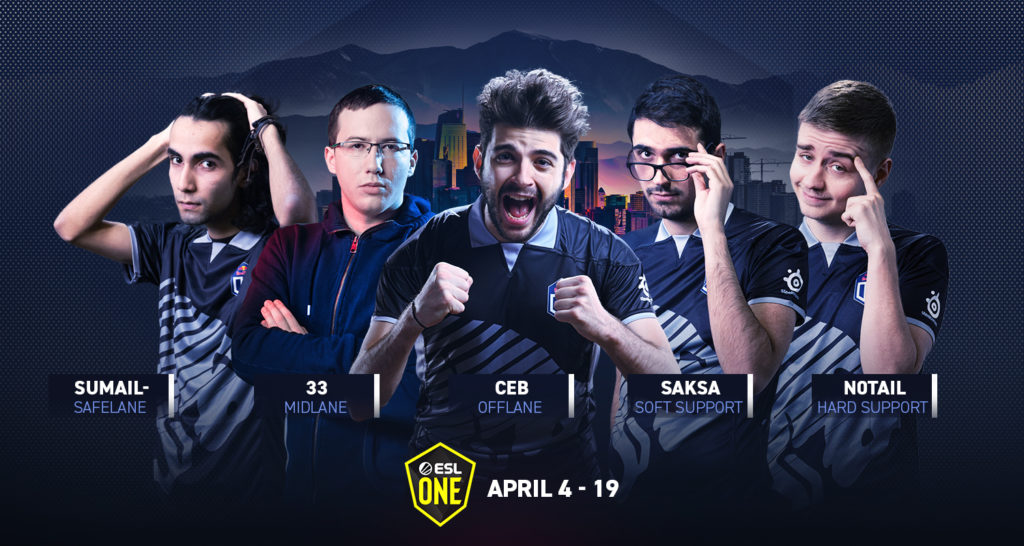 OG will be taking part in the ESL One League, starting on the 4th of April.
As a lot of countries have put on restrictions to go in and out of the territory, we unfortunately won't be able to have our full main roster out and about to play the League.
Some of them are still out of Europe and won't be able to fly there in time for us to play together in optimal conditions. Our number one priority is to keep our players safe.
But fear not OGs, a few familiar faces will show up and lend a hand during times where friendship and solidarity remain the most valuable assets.
Ceb god will come and stand in on the offlane, and Neta "33" Shapira from former Alliance will also join in and stand in as our midplayer.
Our situation will probably evolve alongside the global situation, but we will keep you informed and will give everything we can to keep trying our best and perform as we always do.
Our full ESL One League roster :
1. Sumail "SumaiL" Hassan
2. Neta "33" Shapira
3. Sébastien "Ceb" Debs
4. Martin "Saksa" Sazdov
5. Johan "N0tail" Sundstein
Make sure to tune in and come support our boys during the ESL One League.????

Stay safe OGs, play video games and WASH YOUR HANDS !