The cold-headed offlane player of a lifetime, the unmatched starving will of OG, the lakad matatag god is back in the game.
Dear OGs, get ready to warm your voice up and give us your best "CEEEEEEEB" because you heard it here first, CEB IS BACK.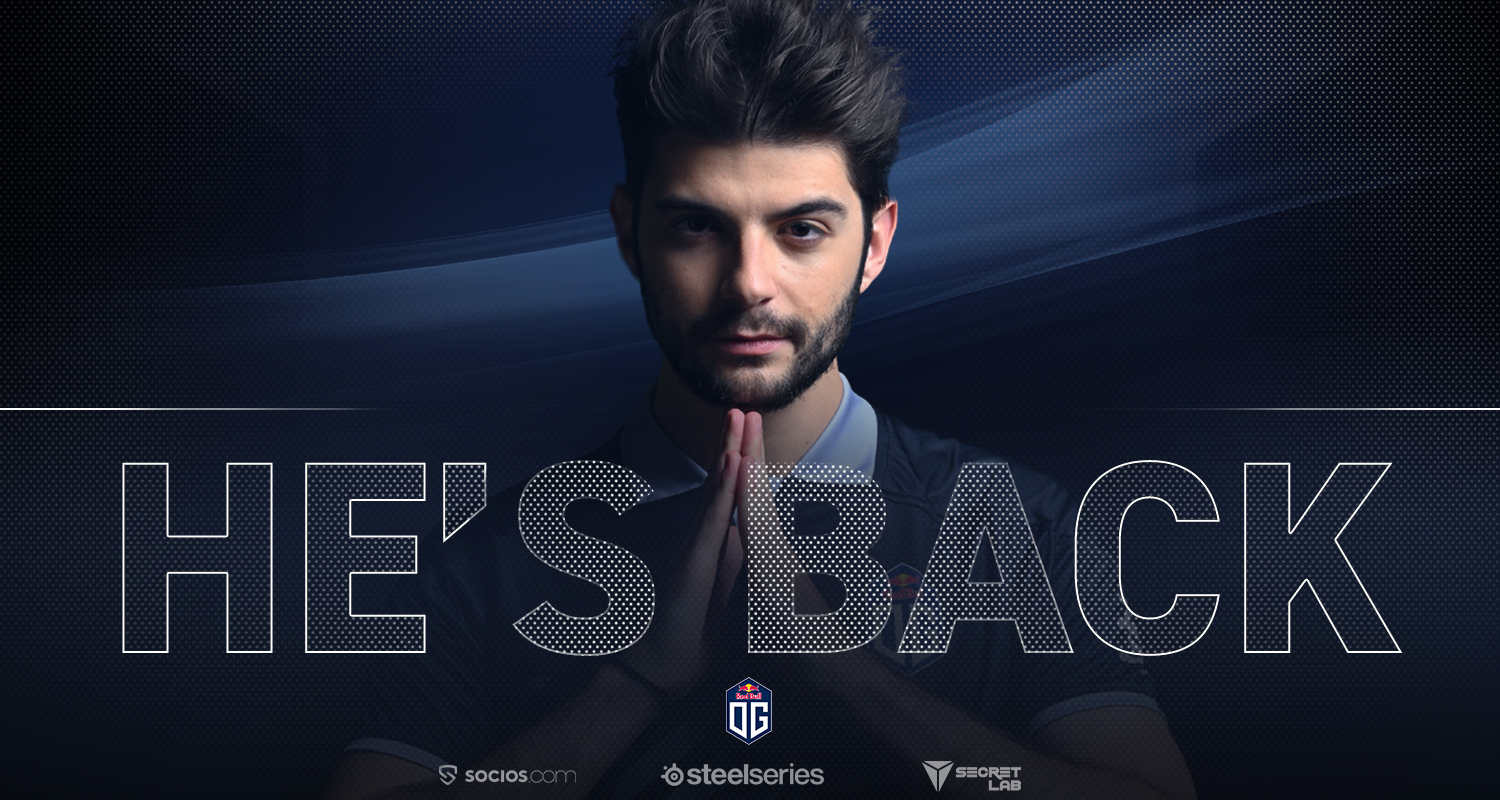 Sébastien "Ceb" Debs, pillar of OG esports and best offlane player in the world is coming back to play in our Dota team as our position 3, as Sumail will be removed from our roster. 
Sébastien has decided to jump back into the player role that he started to miss too much. When he decided to step back, he took some time to reflect on where his actual drive came from throughout his journey. At first, the dream of a lifetime was winning a TI with his boys. Check. After that, he figured that being the first team to achieve it twice would be pretty cool. Check. But what about now? 
While working on helping all of our teams for the past few months as Head Of Performance, it was an occasion for Ceb to reflect and try to answer that very complex question for himself. As the days and milestones went on at OG, he realized that what drives him today is, well… the performance itself. "I honestly kinda take offense in the simple fact that other teams think that they can beat us", Ceb tells us. He is, like everyone at OG, a competitor at heart. 
But even more than performance, what ultimately drove him to make that decision is what made him switch from coach to player in the first place. Ceb simply missed playing with his friends.
"I actually missed them a lot. We've been through everything together. Every game they play in which I'm not playing felt like a waste of my time. I enjoy playing with them more than anything else", Ceb says. Flowers and friendship are what ultimately drives all of us at OG, Ceb is no exception. 
We're more than ecstatic to have our pillar back on board and we're ready to face all the upcoming challenges as a team.
Sumail is one of the best players in the world, as well as a fantastic person to work with. We would like to thank him for his time spent with us and wish him the best.
Our updated Dota 2 roster will start playing together in the DotaPit tournament on the 27th of July. Don't forget to come support us there, as there are some teams to beat and as usual, some great Dota to be played. 
#DreamOG????