OG joins the BMW United In Rivalry family alongside G2, Fnatic, Cloud9, T1 and FunPlus Phoenix.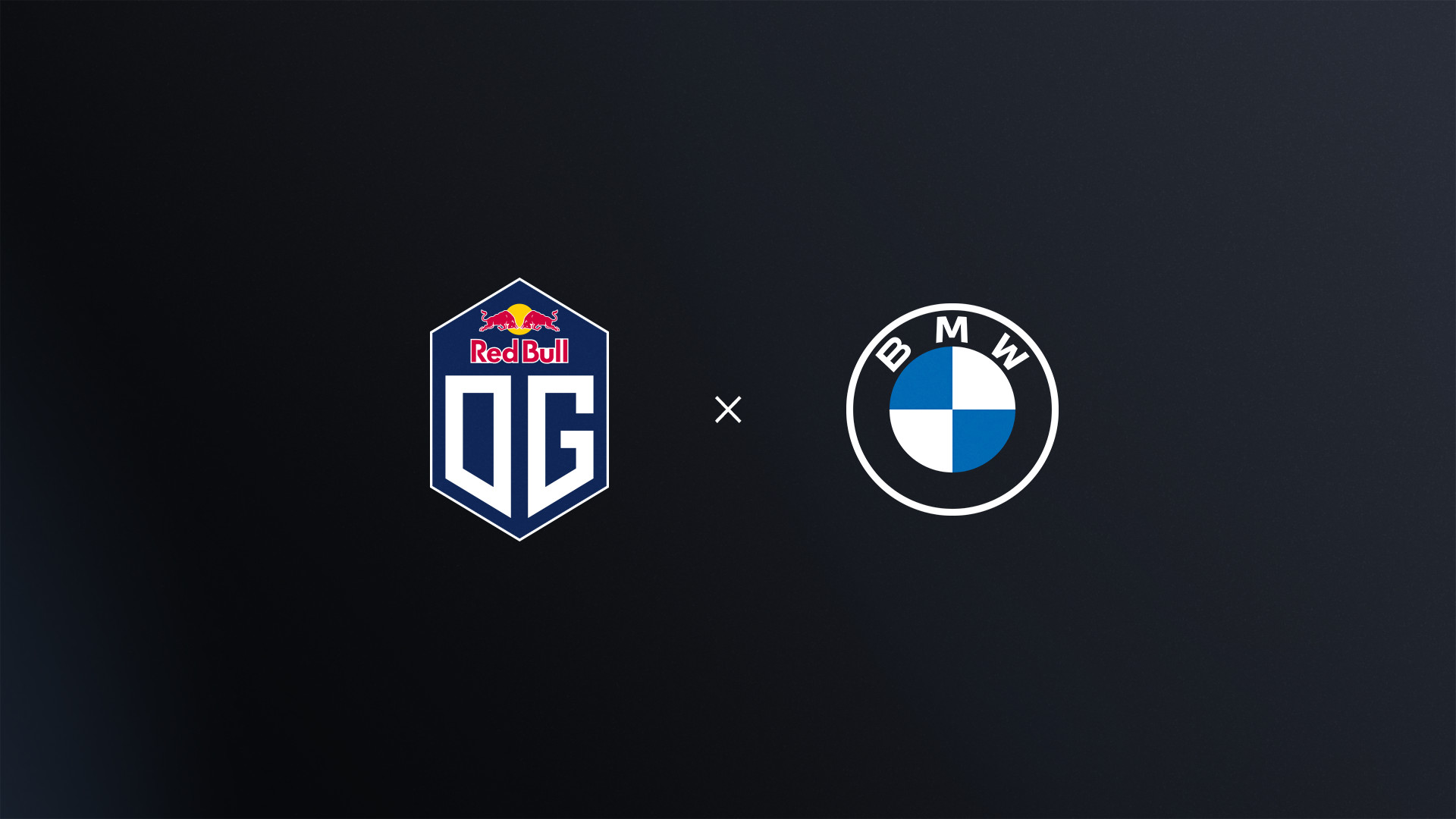 OG is absolutely honored to become a proud member of such an exclusive and performance driven family, joining the biggest names in esports around the world as a step further in carving its name among one of them in the industry.
Since early 2020, BMW has been collaborating with five of the world's best teams as a partner in the massively popular League of Legends ecosystem.
As the 'United in Rivalry' campaign enters its second year, regrouping major esports structures around the world in a fantastic initiative to push the field of even further, OG esports joins the family, expanding it beyond League Of Legends.
Teaming up with incredible brands such as Cloud9, FNATIC, FunPlus Phoenix, T1 and of course G2 Esports, OG and its sunflowers are now the sixth summoned partner of the group and will proudly be wearing the BMW colors through their adventures on board of the Valve mastodonte MOBA game that is DotA 2.
"OG Esports is giving the United in Rivalry family another boost. As well as League of Legends, we are now also involved in Dota 2 – and with an absolutely top team. This is another step towards realizing our vision of immersing ourselves deep in the pop culture of Esports and expanding our involvement in this unique scene with a very specific language, and specific references and symbols."
Stefan Ponikva, Vice President Brand Experience BMW.
"I grew up with a poster of a BMW motorcycle on my wall… Many years later… being able to work with them, it's a dream come true.
BMW is a wonderful brand and company, and they entered Esport partnering with five of the biggest Esports orgs in the world and is an honor for us to be part of this prestigious group now.
Once again thank you to our fans for continuing to believe and support us, and OG and BMW will now work hard to bring many more incredible moments to you all."
JMR Luna, CEO of OG esports
BMW Esports will be presenting OG Esports to fans during its Heroes of Rivalry campaign. In this elaborately illustrated manga adventure, BMW sends its esports partner teams as heroes of a unique story into a fantasy world in which they have to make it through a shared adventure, which they can only do if they work together. There are eight manga episodes in total in the Heroes of Rivalry campaign, which will be released on the BMW Esports social media channels and on bmw.com/heroesofrivalry.
About OG esports
Not only did OG win the first ever Dota 2 Valve major, they also were the first team to claim four of them. They're also currently the only team to ever be crowned World Dota 2 Champions twice, back-to-back in 2018 and 2019.
Willing to take a step further in becoming an esports powerhouse after establishing themselves as the masters of DotA 2, OG has now expanded to several other titles such as Valorant and CS:GO while keeping their insatiable will to not settle for less than excellence while spreading their iconic kindness and respect values.
About BMW esports
BMW has been collaborating with five of the world's best teams as a partner in the classic League of Legends game since 2020. Cloud 9, FNATIC, FunPlus Phoenix, G2 Esports and T1 fly the BMW colours in the biggest events in the industry. The highlight of the first collaborative season in 2020 was the Worlds, in which G2 Esports and FNATIC made it to the knock-out stage of the finals in the battle of the world's best teams. G2 Esports even made it to the semi-final.
The Dota 2 specialists of OG Esports join this exclusive family as the new 2021 member.
The involvement in Esports gives BMW completely new touch points with a dynamic, rapidly growing community; making Esports an important future field for BMW marketing activities.
BMW has prominent representatives in sim racing as well, and has integrated BMW SIM Racing into its racing programme as a standalone pillar. The BMW SIM Cups attract the world's best sim racers, who do battle for wins, titles and attractive cash prizes in virtual BMW racing cars. BMW SIM Racing teams are taking part for the first time in 2021. BS+COMPETITION, G2 Esports, Team GB and Team Redline represent BMW on various simulation platforms.
OG are delighted to be joining the United In Rivalry clan as a proud piece of the esports powerhouses union puzzle thanks to BMW.
Don't forget to follow the BMW Group platforms:
Facebook: facebook.com/BMWGroup
Twitter: twitter.com/BMWGroup
YouTube: youtube.com/BMWGroupView
Instagram: instagram.com/bmwgroup
LinkedIn: linkedin.com/company/bmw-group/
#DreamOG