Greetings sunflowers ????
Here's a quick recap of our Online Presence Weekly schedule :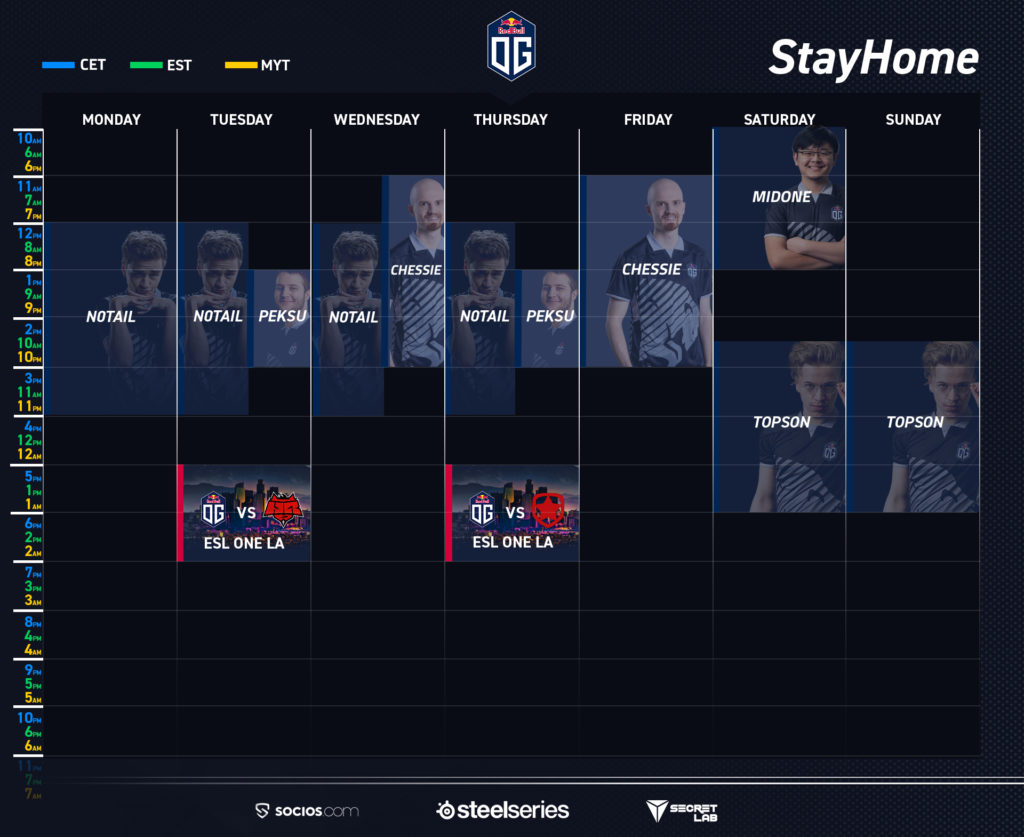 This week you'll find many streams offering some CS:GO gameplay with the lovely Vladyslava, as well as some quality Dota by both the main OG squad and the Seed boys.
We will keep updating you on each week's schedule, of course.
You can also catch our main roster play in the ESL One Los Angeles League, where we're still going through the EU/CIS group phase. The playoffs are starting soon, so we'll need your support !
Here's a reminder of what the squad currently looks like :
1. Sumail "SumaiL" Hassan
2. Neta "33" Shapira
3. Sébastien "Ceb" Debs
4. Martin "Saksa" Sazdov
5. Johan "N0tail" Sundstein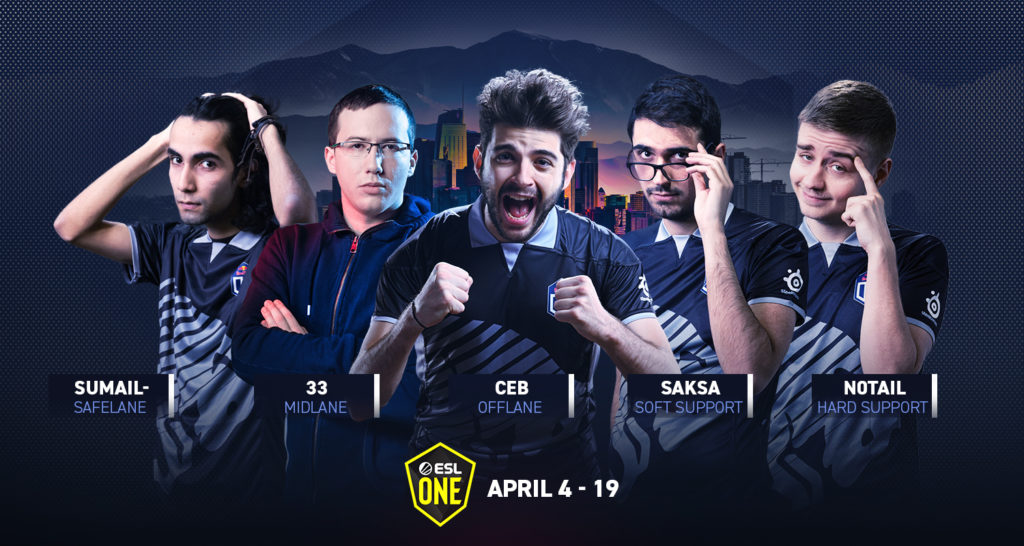 Stay safe everyone, and watch us from home !????