The Nexa Chapter
After 773 days as the captain and one of the founding members of OG CS:GO, Aleksi "Aleksib" Virolainen has decided to leave the ship and go his own way.
We would like to thank Aleksib for all his work at OG. By keeping his chin high and his determination unbothered during more than two frenetic years, it is safe to say that he has lived up to his iconic cold headed status and helped build the foundation that supports our ways. We will never forget that our name rising to prominence as a major team in the CS:GO scene was largely due to him and his invaluable expertise.
Nevertheless, it is necessary to know how to turn a page to write new radiant ones. And what better way to do that than to start a new season under one of the most respected leaders on the planet?
We are proud and thrilled to officially announce
the arrival of Nemanja "nexa" Isaković in our crew!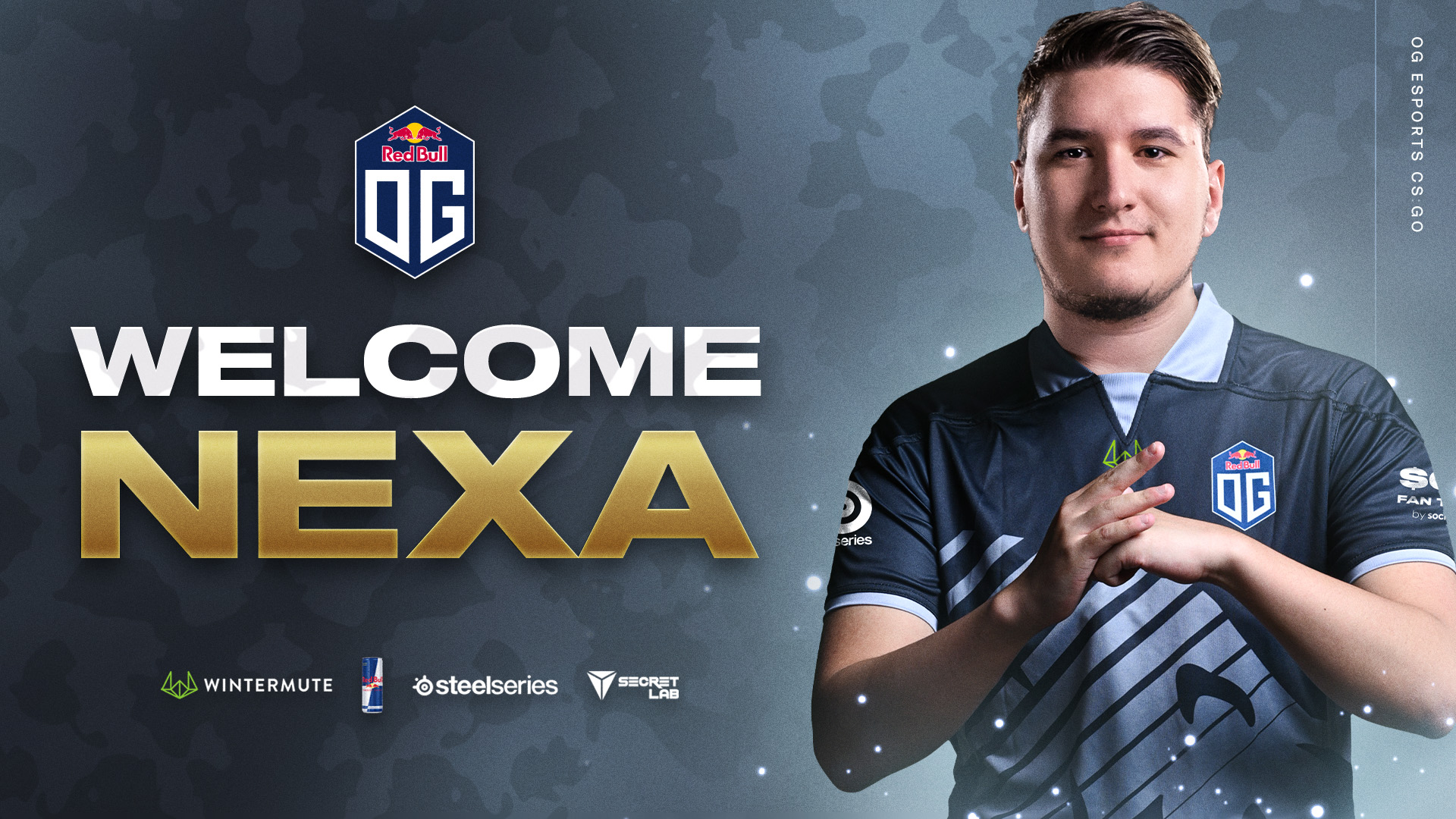 Nexa's talent exploded during the epic CR4ZY journey, in 2019, with whom he managed to qualify for the Major in Berlin. Seen as a starplayer, he also proved how great he was when wearing the leadership suit. His prestigious achievements earned him his well-deserved place among the CS top tier. Needless to say, his 13 podium finishes in the biggest international competitions speak for themselves. And let's not forget that nexa could have lifted the ultimate trophy at the Stockholm Major 3 months ago, if only a deagle shot it right.
We look forward to learning from such an iconic pillar of the circuit. There is no doubt that the team will go through a crucial period in the next few weeks, we will have to adapt to a new vision, be patient and give it our all. With the scheduled return of LAN events, we are confident that we will be able to create a collective alchemy that will allow each member of the team to grow into its full potential.
nexa isn't the only new face as we are happy to also welcome our new assistant coach Alexander "kakafu" Szymanczyk who will be helping Casper to make sure the team is going to the right direction!
Practice has already resumed for a few days. The whole team will meet in Warsaw, Poland, for a bootcamp where we will be starting the new BLAST Premier season. Then on February 15th, we will fly to Katowice to try to prove ourselves at the prestigious IEM Katowice, and start composing a new chapter of our history.
OG CS:GO 2022 will consist of :
Nemanja "nexa" Isaković
Valdemar "valde" Vangså
Mateusz "mantuu" Wilczewski
Nikolaj "niko" Kristensen
Shahar "flameZ" Shushan
Casper "ruggah" Due (coach)
Alexander "kakafu" Szymanczyk (assistant coach)
Vladyslava "Vladyslava_Z" Zakhliebina (manager)
Find out more about the arrival of nexa in the next episode of the OG's Monkey Business Show coming up this Tuesday!
#DreamOG