As greatness calls for greatness, we decided that our OG fam deserved the best gear to match their skills. Also, we thought that a second TI title probably deserved some special occasion type of partnership, you know. 
In celebration, we have decided to join forces with Secretlab to create the Secretlab #DreamOG Edition gaming seat. No need to thank us. Let's be real, we all needed it in our lives.
Pre-order yours here : https://secretlab.eu/pages/og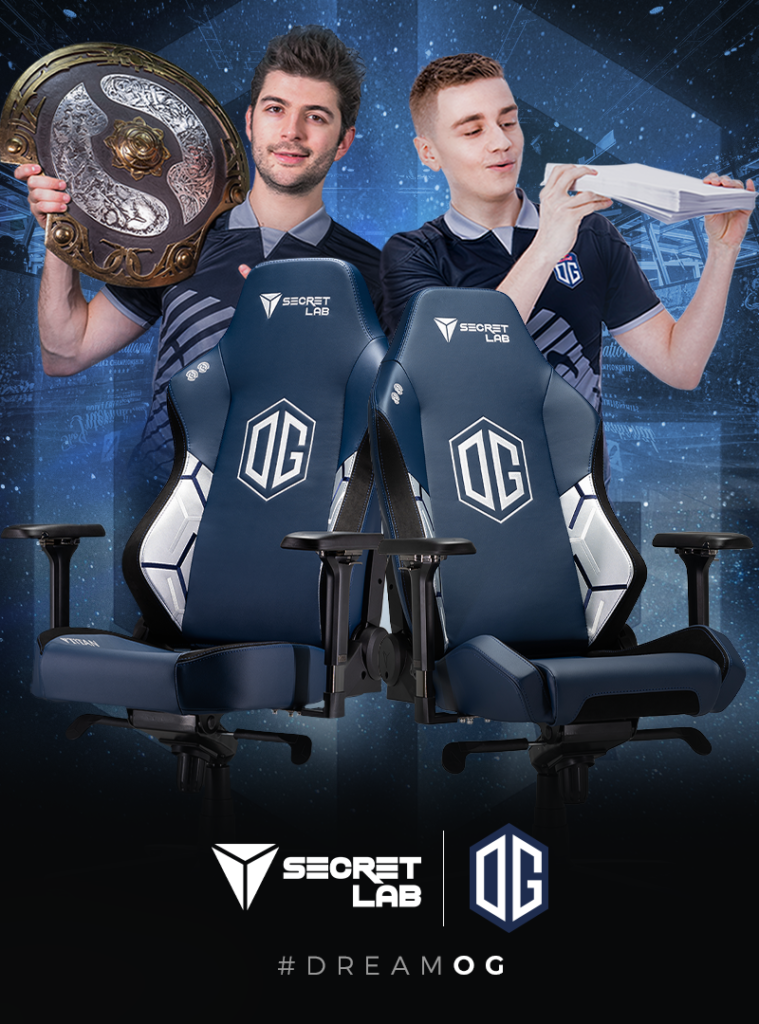 The design as well as the technologies that compose this piece of art are a perfect mix of both our identity and Secretlab's excellence. This special edition is decked in a navy-blue base, complemented with white and silver accents. The colourway is carefully designed to represent all our values : Simplicity, solidity and strength.
OG's most historic achievements are honoured with two Aegis icons which are proudly embroidered into the right shoulder of the chair's backrest.
Finally, the backrest is also decorated with inverse hexagon tile patterns (intentionally bearing a similar look to chemical bonds) to illustrate the strong bond between the organization, players and fans.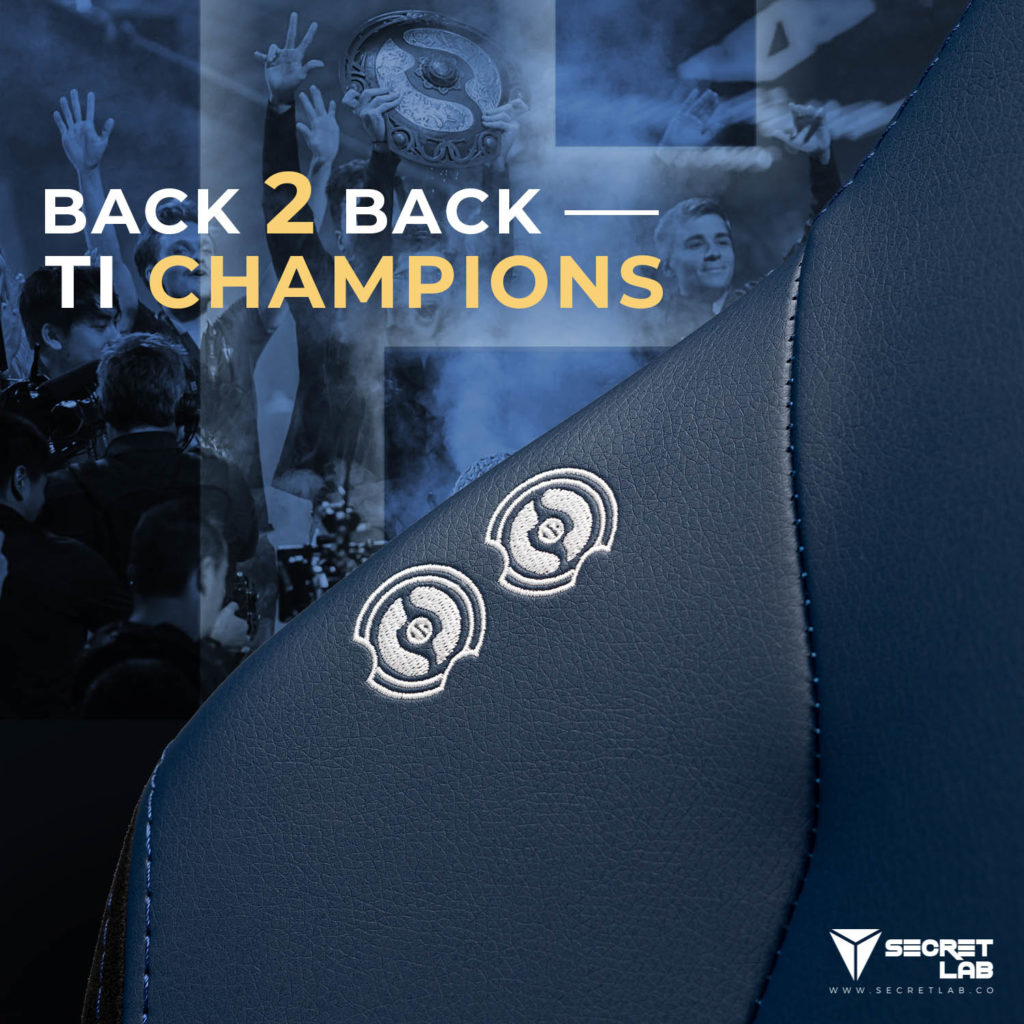 The Secretlab #DreamOG Edition will incorporate the technologies and upgrades of Secretlab's industry-leading 2020 Series, engineered to keep our players seated in full, proper form, utmost focus and unmatched comfort for over 18 hours each day. If this doesn't help reach peak performance we just don't know what will. 
A few words from both Secretlab's CEO and our radiant sunflower :
Ian Alexander Ang, co-founder and CEO of Secretlab: "OG are esports' biggest historymakers—winning unprecedented back-to-back The International world championships as well as being the youngest esports team to achieve such massive success. These stemmed from how their team, assembled right before TI8, has fought to stay together, especially when most teams reshuffle each year. This forged an unrivaled bond and commitment among the players that is so rarely seen in esports today. This is also what transformed an unexpected team of individuals into a superstar team—inspiring millions of gamers worldwide and represent everything that Secretlab stands for. With our goal to make esports athletes better, we're proud to support OG, elevate their performances with our award-winning chairs, and further help them create history."

Johan "N0tail" Sundstein, CEO and Captain of OG: "Secretlab, as a gaming product leader, has always been at the forefront in helping gamers perform better. This is most evident in how they've put their heart and soul into creating their high-performance gaming seats, so every gamer will be able to play at their best and fully enjoy their gaming experience. This resonates deeply with us at OG, and that's what makes Secretlab the perfect partner. With our players all outfitted with the best equipment, and we see our new award-winning Secretlab chairs as an integral member of our team. We're confident this partnership will take our entire organization—including our OG Seed and CS:GO rosters—to the next level."
Do not fear OGs, don't forget that you can ALSO get to  enjoy the same pinnacle of sitting experiences, with the special edition now available in two models (the Secretlab OMEGA and Secretlab TITAN) for pre-order on Secretlab's website (https://secretlab.eu/pages/og).
Cheers !
To learn more about Secretlab, visit www.secretlab.co, or follow Secretlab on o Facebook,
Twitter (@secretlabchairs), and Instagram (@Secretlab) pages.