As we all know, a LOT of our OG sunflowers are taking part in the WePlay! Pushka League Season One.
The group phase is currently going on, and we thought that we could all use a detailed schedule for both teams to keep track and be able to catch our sunflowers' official matches.
A very busy schedule for the main roster (and a lot of amazing games for us all to enjoy), you can check it out here :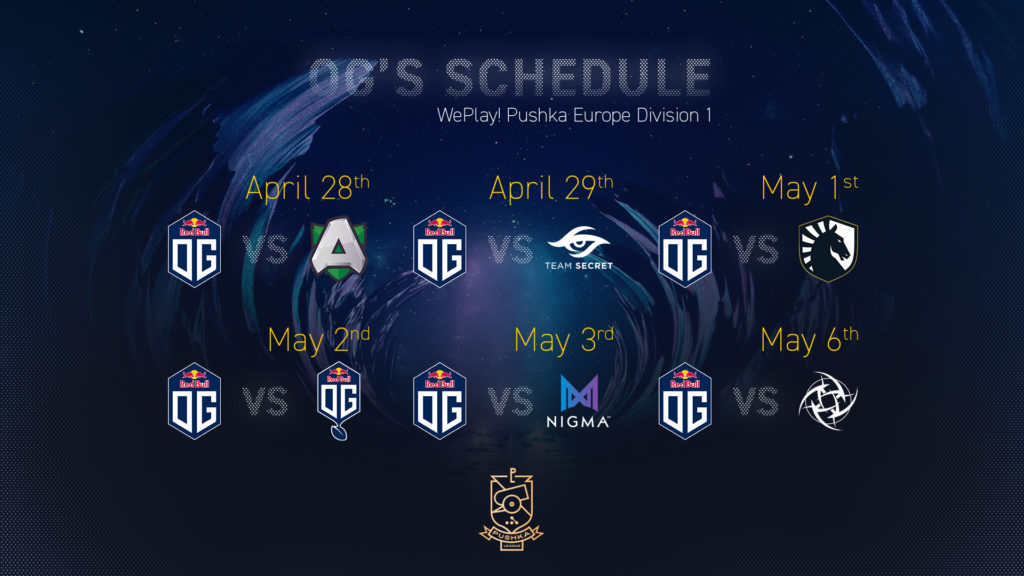 A lot of strong opponents for our amazing Seedlings as well, giving them more and more occasions to show their outstanding progress :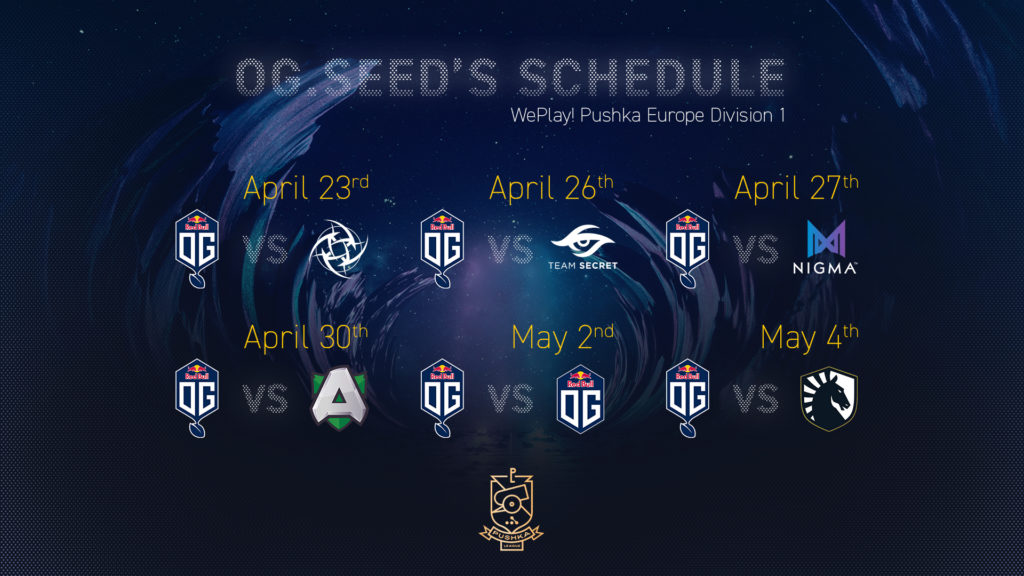 As you MAY HAVE NOTICED (????), our main OG roster will face OG Seed on the 2nd of May at 16:00 CET. Pretty sure you wouldn't want to miss a double dose of OG dotes in one single series, just saying. 
Stay home OGs, watch us and enjoy some OG gameplay !????