OG's journey to TI8 – Against the Odds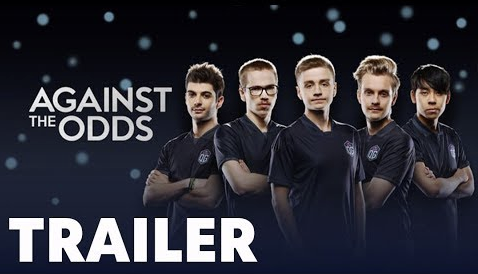 We are very proud and grateful to present Red Bull's movie Against The Odds.
The documentary takes us back to N0tail's first TIs, the creation of OG, the 4 Valve Major wins, Ceb's arrival as a coach and his shift to playing again, JerAx's debuts and impact in OG, the return of Ana and the discovery of Topson. All of this building up to our so cherished run at The International 2018.
We want to thank Red Bull for telling this story. It will allow us to relive those amazing moments over and over again. Even though some moments were hard, we love and cherish every part of our story.
In addition, we believe it can inspire or generate an interest outside our already amazing Dota 2 community, and we are always pleased with that.
We hope you guys enjoy it as much as we do!
We would like to thank Red Bull and GrizzlyMug, the Director of Against The Odds along with all those who worked on this project for making it happen. (https://twitter.com/OGesports/status/1159148815703793664)
We also want to thank Owen "ODPixel" Davies, Austin "Cap" Wlash, Jorien "Sheever" van der Haijden, Kevin "Purge" Godec, Peter Rubin, Gordon Bellamy and David Wharton who all accepted to participate and give their take in this documentary.(https://twitter.com/OGesports/status/1159142183074697223)
Watch it on Red Bull TV:
https://www.redbull.com/int-en/films/AP-1ZSMAW8FH2111?linkId=71662001
Watch it on Youtube :
https://www.youtube.com/watch?v=bdgTa9ni4S8