Attention OGs !????
Today is a good day. We're very excited to announce the addition of JMR Luna as the new CEO of OG esports.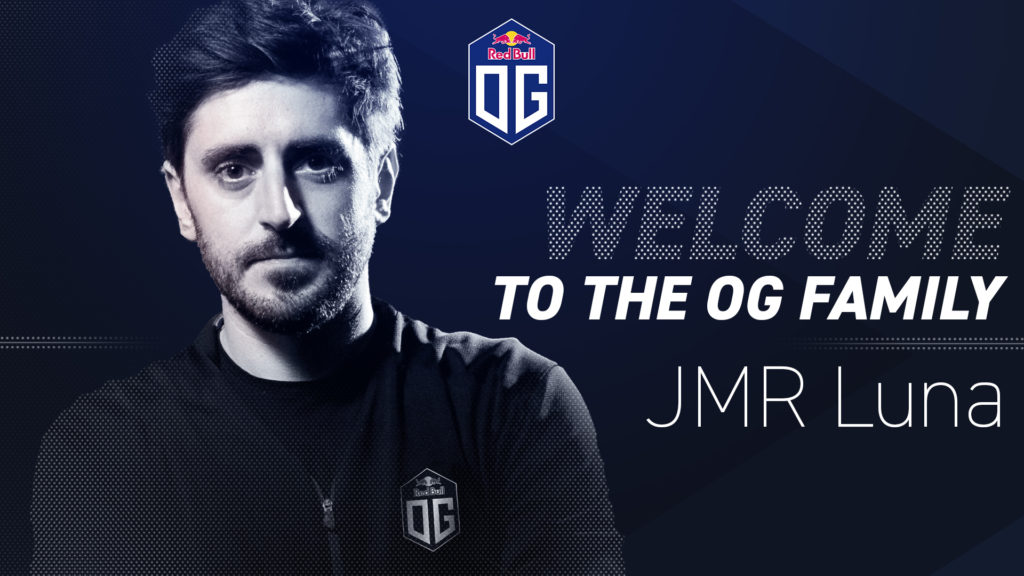 Jay will be working alongside Johan "N0tail" Sundstein, Sébastien "Ceb" Debs, Charlie Debs and Xavier Oswald, the pillars of the structure. He's here to help lead the organization into the future, expand operations globally  and of course continue the legacy and the strong values of OG.
JMR gave Esports Insider a full interview about his addition to the OG fam, please give it a read if you want to know more : https://esportsinsider.com/2020/06/jmr-luna-og-interview/
With the management team now being complete, OG will keep looking into its future. We always aim for excellence in everything we do. Transforming the organization, expanding it worldwide, and developing new surprises for our community, are our current top priorities. And we know that Jay's unique background and expertise will help lead OG into this exciting new stage in the company's history.
"JMR is a much needed asset, somebody I knew we needed and the more we speak the more I need him. Competing and dealing with the stress that comes with running a company is an immense challenge and something that Sébastien and me still try to balance after years of practice. Ever since J.M.R started working with us I have felt much more joy in my day-to-day and I grow ever more certain that my dreams for what OG can become are going to be real. Welcome name-bro, can't wait to see what the future has in store for us !" Johan "N0tail" Sundstein. 
We're delighted to take this next step into OG's crazy journey, welcome to the family Jay !  ????

Let's #DreamOG together !