Greetings superflowers, 
As we all know, we're currently going through weird times. We could all use some joy and love during this situation, in which a lot of us are unfortunately away from our loved ones. 
A sweet way to deliver a nice cheer-up message to someone you cherish today could be by sending flowers, for example. ????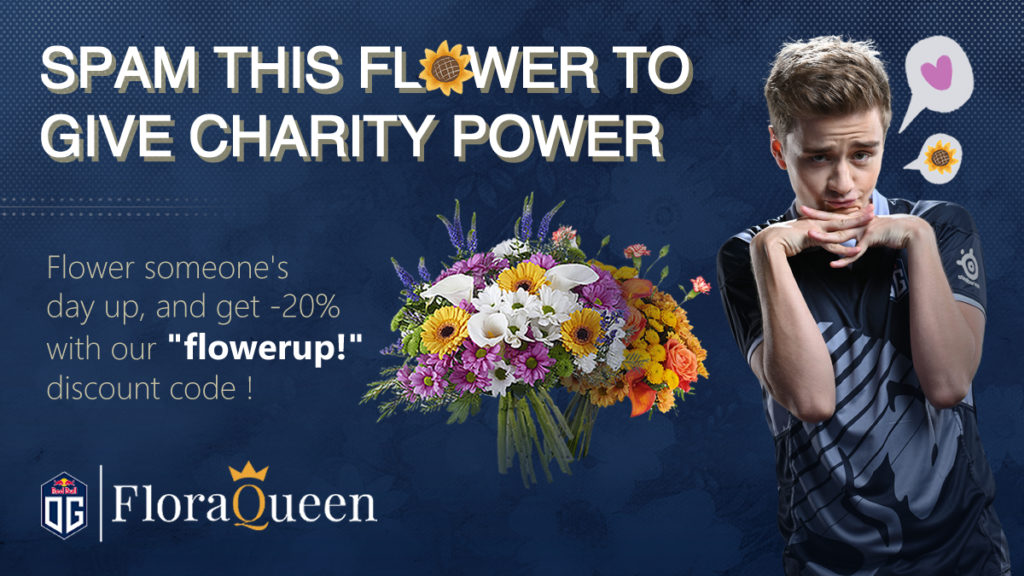 Now, our connection to buds is no breaking news to you guys of course, as we've been striving to keep blooming throughout the years. Always trying our best to bring some sunflower vibes to our community members' daily life, we want to give anyone the chance to brighten someone's day, while contributing to a good cause at the same time. Sounds pretty good, right ? 
To make that dream come to life, we're teaming up with FloraQueen, who released a set of custom flower bouquets for us. For each bouquet sold, 2€ will be sent to the WHO's International Solidarity Response Fund.
And as we wanted our amazing OGs to get the best out of this project, we also added a discount code for you guys to use. Enter our "flowerup!" voucher code on FloraQueen's website to get 20% off any OG bouquet purchased.

You can check it all out here : https://www.floraqueen.com/sunflowers-united
So, if you can, go ahead and put a smile on the face of someone you love today.
Let's flower the world up together. ????