When things go wrong and you don't know where you're at, the one source of sunlight you can rely on is that from your family. The ones that love and accept you for exactly who you are – just a friend wanting to play Dota again.
Long have you waited, and today the wait is over. The boys are back together as Anathan "ana" Pham completes the Dota roster for the DPC Season 2.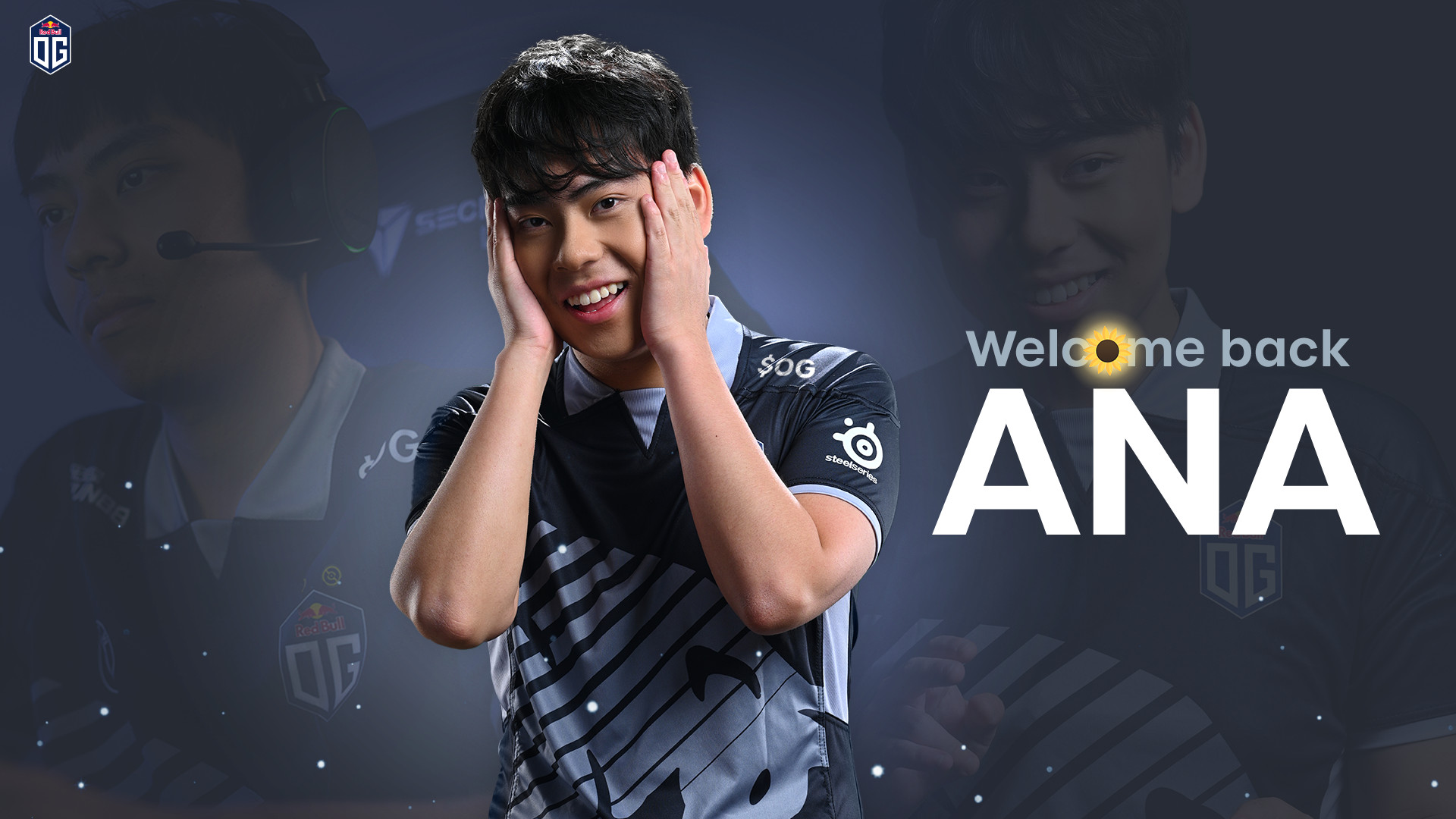 It has been a challenging couple of months for the OG Dota 2 roster. Competitive synergy is something unique and incredibly complex. And despite teaming up with some of the best talent in the scene after months of trying our hardest, it felt like it never fully clicked.
When you are unsure what to do and feel like you've lost yourself along the way, the healthiest response is to turn to the ones you love. The boys feel great comfort and confidence in reuniting once more to face these challenging times and start growing back into how they want to play the game.
Our DPC Season 2 Dota roster will be as follows:
???????? Anathan "ana" Pham
???????? Topias "Topson" Taavitsainen
???????? Sébastien "Ceb" Debs
???????? Martin "Saksa" Sazdov
???????? Johan "N0tail" Sundstein

"Ana is a beast, we all know that. We love playing with him, and we love having him around again. We are really going to try to enjoy this time together and cherish this experience. At the end of the day it is all about playing high level Dota, with great people and enjoying how great it feels.
Ana, welcome back! "
Sébastien "Ceb" Debs, Co-owner of OG esports

"So what can I say… Playing with ana has always been special for me.
It brings back so many memories… So many lanes won… So many big fights… So many fun moments… It's great to have him back and I look forward to seeing what we can do together :)"
Johan "N0tail" Sundstein, Co-owner of OG esports
"I wasn't here when Ana was in OG, but I understand what he means to all OG fans…  I mean, it's obvious from all the spamming I see online!
But for us in OG – what having ana back means: bringing the team back together, the camaraderie, the friendship and the 3 years + of history. Ana is in a great place, he is having fun playing with the team again, and at the end of the day, that's what matters to us. Good result is only the fruit of doing the right thing and enjoying playing the game.
Ana, very happy to have you back, and I look forward to working with you :)"
JMR Luna, CEO of OG esports

#DreamOG