For the past year, OG Esports has proven to be committed to looking towards innovation and technology. Investing time to work with promising companies and helping them enter esports in the best hands possible and setting them up for success. 
Today, we take another huge step forward.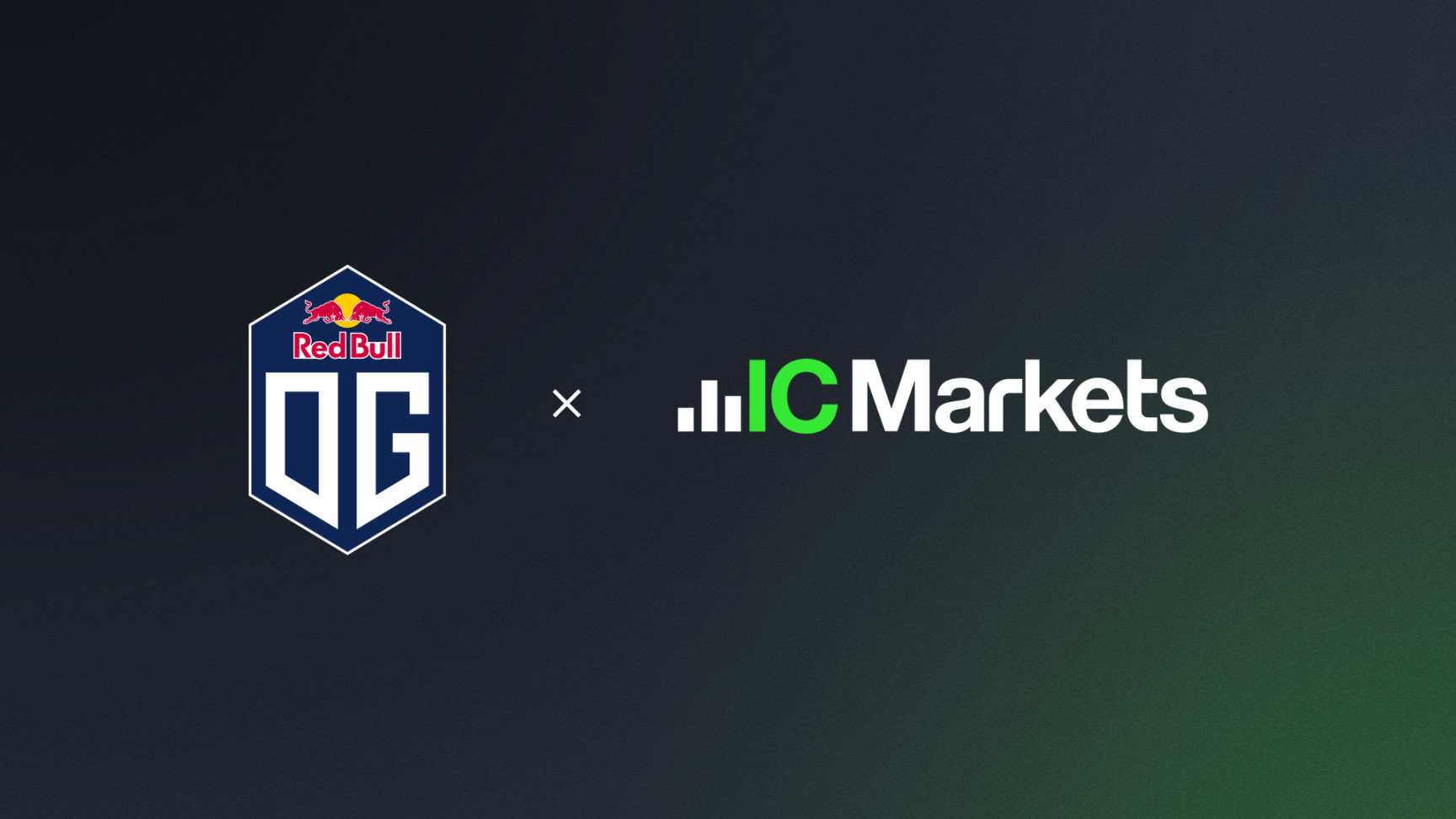 We are delighted to announce a partnership between OG Esports and IC Markets, a leading online trading provider. IC Market product is a complete financial solution that offers both new and experienced traders an array of financial products including Forex, commodities, shares and much more. With leading order execution, tight spreads, deep liquidity, value-added tools, and a wide range of education to up skill, the IC Markets ecosystem is the go-to for traders, especially professionals, who seek top-tier trading conditions.
This partnership marks the first ever partnership in esports for IC Markets, and the first partner in this category for any esport Organization. And we at OG Esports and IC Markets are both very proud that we can take this step together.
"We want to thank IC Markets for putting their trust on us, and for wanting to get on this journey together. I believe this is a testament to the work that we are doing at OG Esports, and we are very proud we have the chance to bring another non endemic brand into esports."
JMR Luna, OG Esports CEO
"We are incredibly excited to join forces with OG Esports and take this journey together with such a bold and dynamic team. Our traders are experts in their field, and they understand that practice, hard work, discipline, and passion are fundamental to succeed; those same values are the representation of success in professional gaming. OG Esport embodies these principles, and this reflects in the loyalty shown by their fanbase globally."
Andrea Faleburle, IC Markets CMO

IC Markets is looking forward to offering all manner of gamers a new and advanced investing experience with professional tools, hundreds of products to trade, and educational channels to grow and improve their trading strategy.
We are thrilled to see this partnership be born and can't wait to see what our collaboration will lead to in the near future.
#DreamOG